Cat's booklet which can be purchased at the lobby for 500 pesos or around $11.
Precious tickets...
Aisle "I" gave perfect view as its not too near the stage
I only managed to get one shot coz its not allowed to take pictures during the show
The "cats" keep mingling with the audience
Lea Salonga...AMAZING voice!!!
   I remember 2 summers ago while my family and I were in New York, my mom kept insisting that we watch CATS the musical in Broadway. But my sisters and I would hear none of it. We instead chose to just explore the vibrant place and bask in the endless energy that blankets the bustling city. We even teased my mom to instead convert the tickets to cash...of which she obviously didn't oblige.     
  Two years later, those cats will meow back into my life. This time in Manila. I have to admit that when Mr G invited me to watch Cats, I wasn't enthusiastic at all. A far cry from the excitement I felt with "Phantom of the Opera" or "Mama Mia". The prospect of watching cats sing and dance didn't appeal to me at all.                                 

   So I googled the storyline to know what the fuss is all about. The cats have ridiculously long, silly and hard to memorize names.
Names like:
Bombalurina
Jennyanydots
Skimbleshanks
Rumpleteaser
Mungojerrie
...etc
   The plot is simple. All cats gather in a junkyard. One cat has to be chosen by an old wise cat. One by one the cats introduce themselves and show what they've got by performing an act. A cat gets chosen. End of story.
The more I dreaded watching it... 
   What the hell do i care about cat stories? Im not even a cat lover eversince i was bitten by one. How boring I thought! Makes me wonder what it is about this play that makes it the 2nd longest running Broadway show? Hmmm.....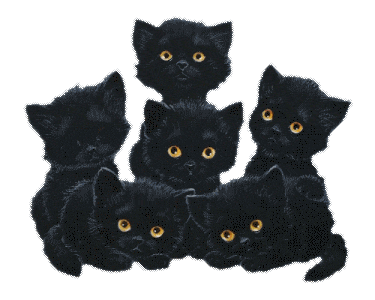 Yet i found myself at the theater the night of the show. CCP's tanghalang Nicanor Abelardo was full. Whoa! So many cat lovers here! Maybe there's really something more to this show. Our designated seat was at aisle "I" which is just perfect. Near the stage but not too near that you'll end craning your neck from looking up. The show started right on the dot. 8:00pm. I heaved out a huge sigh and secretly wished I'd survive the whole 2 hours.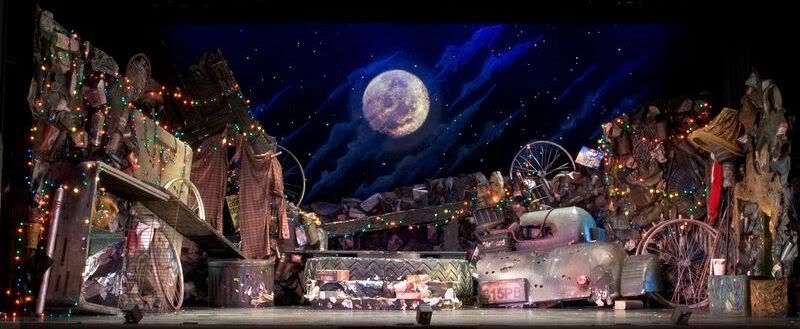 A sudden burst of explosion and lights revealed an old junkyard which will be the only background all throughout the show. The cats gather for a supposed Jellicle Ball in which they have to sing their unique traits and abilities that will enable their leader Old Deuteronomy to choose which of the cats will journey to the Heaviside Layer to be "reborn" to a new life. One by one the cats then do their respective acts. Singing long songs that reminds me of nursery rhymes. Halfway through the first act I began to feel sleepy. As if I was being lulled in some kind of a trance with their seemingly hypnotic melodies and gyrating cat dance. Then Lea Salonga as Grizabella, sang some parts which temporarily jolted me out of my near dazed existence. 
I was starting to get hungry, fidgety and restless again...
   After the first act, there's a 20 minute break. A part of me wants to go home already and a part wants to stay until the end. The latter won and boy I was glad I finished it!                         
   The second part was better for me. It was livelier, more energetic and vibrant. The choreography was superb. Surprisingly I didn't get bored or sleepy this time. In fact I forgot all about my hunger! My senses feasted on the brilliant dazzle and spectacle of the performances on stage. The stunts were spectacular almost acrobatic, it somehow reminded me of the show i watched in Vegas- "Cirque de Soleil". The make-believe train was also a fun sight. Then a female cat sang a Tagalog version of "Memory". I found it so cool that they made a local translation of this popular song. People cheered and applauded upon hearing this. 
   Another favorite part was Rum Tum Tugger's scene. The slick and cool black cat captivated the audience with his dizzying cartwheels and maneuvers.   He was obviously one of the crowd favorites.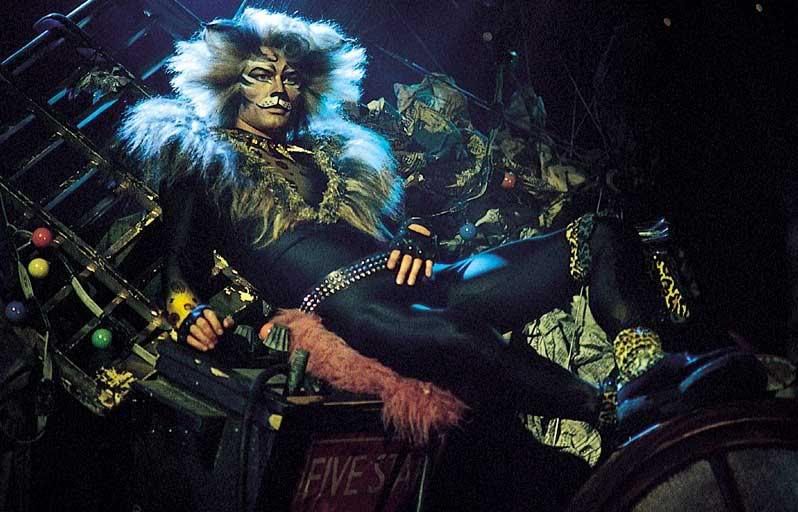 The highlight for me was Grizabella's rendition of "Memory". My goosebumps were all over as Lea Salonga started to sing. Her voice was crisp, flawless and simply AWESOME! Everyone was mesmerized by her enchanting voice. In fact I didn't want her song to end...Sigh! I wished I had that voice. Haha! She was heavily applauded of course! Bravo!
   And the "Mister Mistoffelees" is really fun and catchy to listen to. In fact until now we still have a last song syndrome with the chorus...
"And we all say:
Oh! Well I never! Was there ever
A cat so clever as magical Mr. Mistoffelees!
Oh! Well I never! Was there ever
A cat so clever as magical Mr. Mistoffelees!"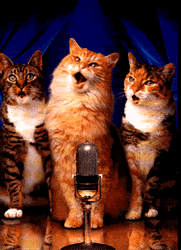 The show ended around 10:30 pm. We left the cinema in high spirits. I really enjoyed it especially towards the end. And what perfect nightcap to end the day with a yummy lambchop dinner from a nearby hotel.
    The musical which was extended due to popular demand will officially end this Sunday, August 22. So there's still time to catch the few remaining shows (provided there's still available tickets). My perception of singing cats changed. I realized that it's not as bad as I thought it was. The image of humans arching their bodies effortlessly in mimicking cats was so fascinating. In fact I even tried to emulate those feline moves inside the shower. But since my body is as stiff as a log I abandoned all hopes of ever becoming becoming one of those background cat dancers. Haha! 
   Going home I saw several stray cats. I wonder if they will congregate in some magical junkyard. I wonder if they will dance all night. I wonder if they will sing when no one's looking...tsk!...tsk!
Darn! now I'll never see those cats the same way ever again, maybe they are cool after all...meow!