Hello dear ladies, I was tagged by the sweet
Nora-Schu
. You can check out her interesting and lovely blog.
My questions are...
1- Which cosmetic line do you think has the best packaging?
I like YSL makeup. For me they look classy and elegant.
2- If you have a tattoo(s), what is it and why did you get it? If you don't have one, what would you get and why?
I don't have one but if I did I'd put it on my ankle and I'd choose this design. I just find it so cute and dainty. I love stars coz for me they symbolize my dreams and aspirations.
3- What celebrity do you think your most like, whether it be personality or looks?
I love Monica Bellucci. I find this Italian actress so beautiful. Her beauty is timeless. I love her movie "Malena". I could identify with her in a sense that she exudes class, mystery and allure. Traits that I admire in a woman which I try to emulate.
4- Do you have any pets?
My two adorable brats Chino and Zoe, the cutest poodles in they eyes of their master, haha! I treat them like humans, like real babies that's why they act so spoiled.
5- What is your favorite movie?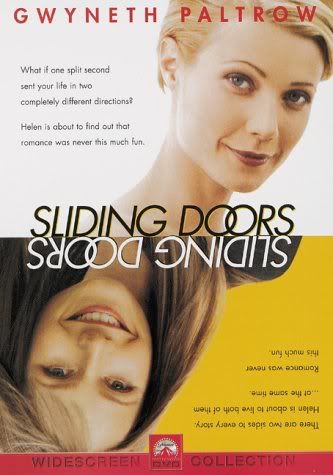 I believe in destiny, fate, chance and the power of how a mere fraction of a second could totally change one's life. If my aunt didn't meet the love of my life and had us introduced, I think I'd still be lost in this world.
6- Do you stick to one genre of music?
or do you listen to a whole variety? If so, what are your favorite genres?
I dont stick to one genre but my two most favorites are RnB and classical music.
7- Who/what is the love of your life?
Mr G. The very reason why I wake up with so much meaning and hope. We are so alike yet so different, we complement each other's strengths and weaknesses. I could just go on and on gushing how wonderful it is to be loved by someone like him. Hehe:-)
8- What's your favorite gadget?
(cellphone, camera, ipod..etc)
My I-touch, I'll die without it! Haha. I sleep, eat and blog with it. Wonderful creation. It's so small and handy. But soon I'll be getting an I-Pad so I have yet to see if I'll love it more than my I-touch.
I tag these wonderful ladies:
1.http://nisachan-nisachan.blogspot.com/
2.http://rinnysbeautydiary.blogspot.com/
3.http://sugarpao.blogspot.com/
4.http://stylefrost.blogspot.com/
5.http://watchthesunsett.blogspot.com/
6.http://mylucidintervals.blogspot.com/
7.http://pandaphilia.blogspot.com/
8.http://vaguelyinvogue.blogspot.com/